Green Klean Chlorinated Sanitizing and Disinfecting Tablets
Green Klean Chlorinated Disinfecting Tablets Spec Sheet DOWNLOAD PDF
Green Klean Chlorinated Disinfecting Tablets 6 Bottles/120 per Bottle case
GK-CDT6-55
$350.00

Green Klean Chlorinated Disinfecting Tablets 6 Bottles/120 per Bottle case
GK-CDT6-55
$350.00
Product Details
---
Green Klean Chlorinated Disinfecting Tablets
GK-CDT6-55
USE GK DISINFECTING TABLETS FROM ENTRY TO EXIT IN ANY COMMERCIAL BUILDING
An EPA registered Disinfectant & Sanitizer in one tablet
TABLETS IN STOCK DECEMBER 28th ORDER NOW
Benefits Of Sanitizing & Disinfecting W/ GK Disinfecting Tablets
Always Accurate Measurement of PPM for Safer Disinfection.
Neutral pH 6.5 – 7
Easy on all surfaces – Won't harm floor finish.
No Measuring. Simply Add Tablets As Directed.
Won't Leave A Residue.
Versatility – Use it as broad spectrum disinfectant, food grade no rinse sanitizer or odor reducer from entry to exit in all commercial buildings.
Mild Clean Smell
Low Cost
Requires 90% Less Warehouse Storage Space.
Sustainable
Ships UPS or FedEx ground.
Kill Times
1 MINUTE KILL TIMES
COVID-19
NOROVIRUS
HIV-1
Hepatitis A, B and C
Coxsackievirus
Aspergillus fumigatus
Avian Influenza A (H5N1)
4 Minute Kill Times
C. Diff
MRSA & GRSA
TB
Pseudomonas aeruginosa
Streptococcus pneumoniae
Acinetobacter baumannii
Vancomycin resistant Enterococcus faecalis
Carbapenem resistant Klebsiella pneumoniae
Candida albicans
1 Minute Kill Time Food Service
Staphylococcus aureus
Salmonella enterica
It's easy to disinfect with Green Klean Chlorinated Disinfecting Tablets.
They may be used in all handheld coarse sprayers or electrostatic sprayers.
Kill/Dwell Tim
Kill Claims
PPM
Number of tablets
per delivery device
1 Minute
Covid-19 - Coronavirus
2153
(1) 6.55 gm tablets per quart
1 Minute
Norovirus
2153
(1) 6.55 gm tablet per quart
1 Minute
HIV-1, Hepatitis A-B-C
4306
(2) 6.55 gm tablets per quart
4 Minute
TB (Mycobacterium)
5382
(3 ) 6.55 gm tablets per quart
4 Minute
C Diff, MRSA, GRSA
Influenza
4306
(2) 6.55 gm tablets per quart
10 Minute
C Diff
2153
(1) 6.55 gm tablet per quart
Chlorinated Disinfecting Tablets are EPA registered as a health grade
disinfectant and sanitizer. Simply add the tablet to tap water for a
quick dissolve requiring no agitation. Providing broad spectrum
coverage from COVID-19 (under the emerging viral claim), 40 other
pathogens, and a NSF2, no-rinse food-grade sanitizer for all hard
non-porous surfaces. See directions chart page 2.
Single tablets are easy, safer, and always accurate. Never glug and
waste liquids again. The reduction of storage by 90% is helpful for
small and crowded janitorial closets and warehouses. A three day in
solution life span triples the product value and eliminates odors.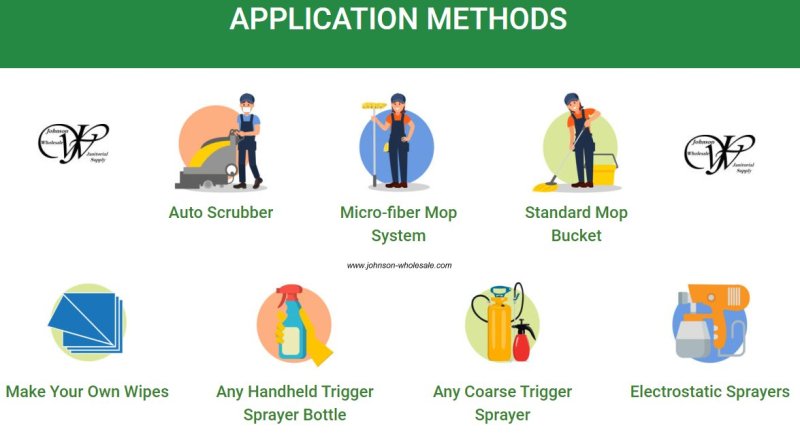 EPA # 71847-6-91038 is a registered EPA Disinfectant
SOP Green Klean's Chlorinated Tablets are EPA registered as a broad-spectrum disinfectant and approved by NSF as D2 No Rinse Sanitizer. Kills 99.9% of viruses and bacteria and protects against odor. The single-dose tablet delivers accurate strength solution every time, eliminating "measure and pour" guesswork. Simple to use, add a single tablet to tap water and watch them dissolve quickly with effervescent action. The neutral pH is surface friendly for all hard, non-porous surfaces and reduces storage space up to 90%. Sustainable and biodegradable.
EPA REGISTERED USES: For use in amusement parks, breweries, beverage, and food processing plants, food processing and canning plants, bottling plants, fish processing plants, meat and poultry processing plants, schools, universities, hospitals, neo-natal units, physicians/pediatricians offices, office buildings, nursing homes, eldercare centers, child care centers, daycares, shelters, cafeterias, diners, eating establishments, institutional dining establishments, hotel restaurants, food service, stores, shops, campsites, casinos, movie theaters, industrial facilities, military installations, licensed care facilities, institutions, catering, kitchens, vending machines, Intensive Care Unit, ICU operating rooms, emergency waiting rooms, dental facilities, gyms, locker room facilities, health clubs, restrooms, Tattoo parlors, manicure pedicure salons, commercial laundries, and prisons. This product is for use in hospitals, medical and dental offices, and clinics, operating rooms, isolation wards, and medical research facilities. Cosmetic, pharmaceutical, medical device manufacturing facilities, biotechnology firms, pharmacies, and compounding pharmacies.