Description
If you primarily prep large areas, the EBG-28 is the ideal machine. The 14"x28" pad size is 40% larger than the EBG-20/C allowing you cover more area more quickly. Just like the EBG-20/C, the ability to move in straight and efficient lines allows for greater productivity. Weighing in at 216* pounds, the powerful, heavy and durable EBG-28 help penetrate multiple layers of finish.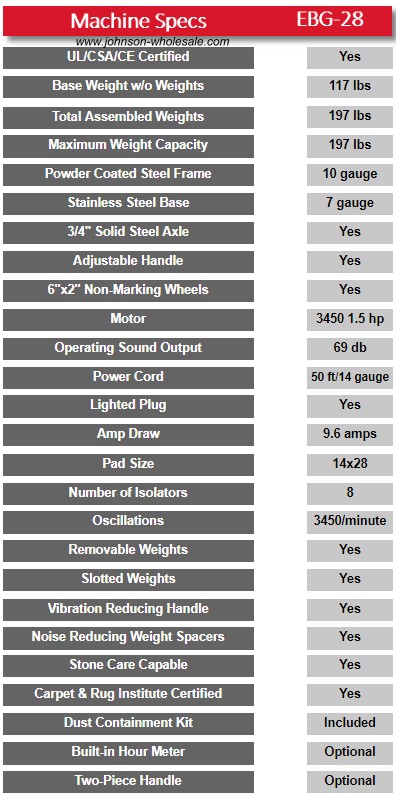 The new floating design allows the head to have near perfect front to back and side to side weight distribution.
Near perfect weight distribution allows the entire pad to make equal contact with the floor, allowing equal distribution of the work across the entire pad.
Other designs place more pressure on the front or rear of the machine causing uneven pad wear.